Whether you're looking for a first home, somewhere to retire, or a vacation home, the buying process can be overwhelming if you don't know where to start. Follow this expert home-buying guide from luxury real estate specialist
Tammy Blau
for everything you need to know about Westhampton before you start your search. That way, you'll be prepared when you're ready to buy in the area and feel confident moving forward.
Overview of Westhampton
Westhampton
is a tranquil, small town next to the New York coast. This area has a long history, as it was established in 1666 when the governor purchased land from the Shinnecock Tribe in the area and gave it to Southampton Town. The name of the tribe lives on in the neighboring canal skirting the Hamptons villages. Since then, Westhampton has blossomed into the lowkey vacation spot it is today.

A calming, serene energy makes this area perfect for real estate seekers looking for a tranquil, luxurious way of life. Those with families benefit from the excellent public school district, and communities of single-family homes offer plenty of space for kids to play. The inlets and bays are full of prime ocean views and opportunities for vacationers to enjoy recreation out on the shimmering water. Spacious homes, fantastic views, and plenty of recreation spots also make this an ideal place for retirees.

In Westhampton are the villages of Westhampton Beach and West Hampton Dunes. As its name suggests, Westhampton Beach offers residents beautiful beaches to enjoy. Although it maintains small-town energy, there's plenty for people to do between its Main Street and events on the Village Green. The West Hampton Dunes are found on the barrier island between Moriches Bay and the Atlantic and provide many opportunities for fun in the water.
The beaches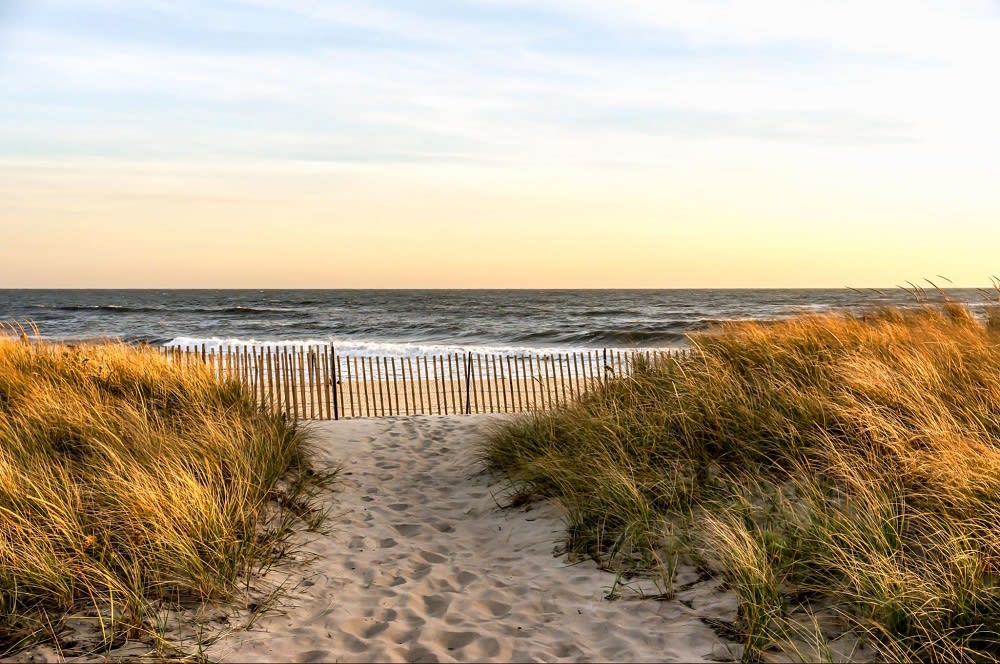 Photo courtesy of Shutterstock

Given its gorgeous waterside location, there are several beaches to explore in Westhampton that make for a perfect day trip as you enjoy nature. Pike's Beach on Dune Road offers a low-key experience with plenty of white sand and sunny skies. Roger's Beach is another charming option, with more than enough shoreline for every beachgoer to enjoy. And Quogue Village Beach is another serene and sandy coast with excellent surrounding dining options.

The Cupsogue Beach County Park is 296 acres of beautiful oceanside, offering a perfect location for a family day on the waves. Visitors can fish for saltwater bass, bluefish, snappers, and blowfish. In addition, those who have fallen in love with this destination can reserve a spot to spend the night camping in tents, RVs, and campers or spend the day swimming in designated areas.
Shopping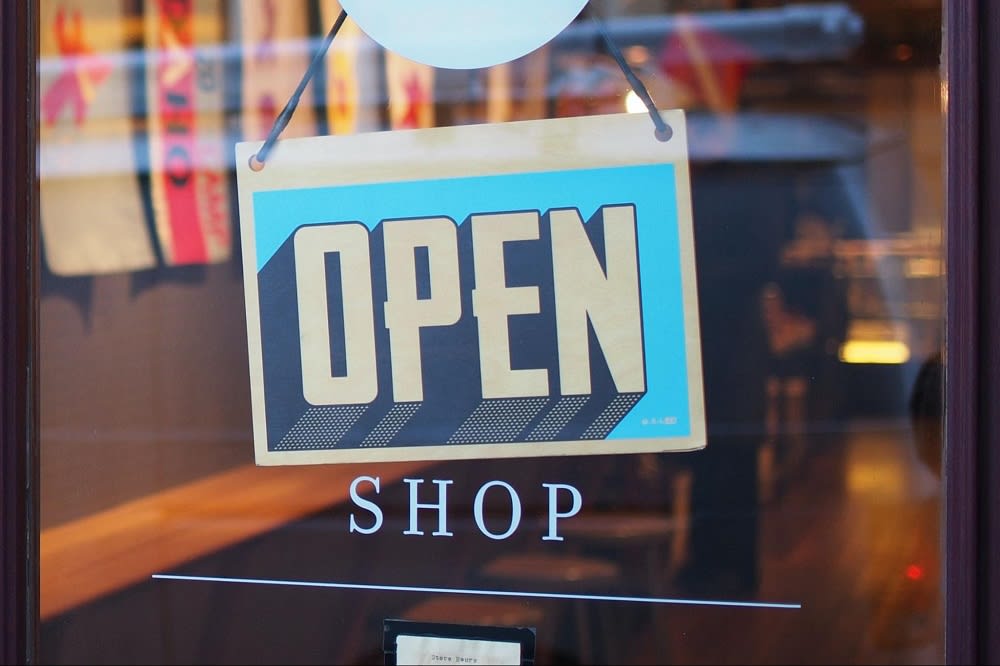 Photo courtesy of Unsplash

There's plenty of shopping in Westhampton, whether you're looking for a new outfit or a statement piece of jewelry. Mixology Clothing Company is a fashion-forward spot offering a range of stylish beachwear and clothing for any occasion. Or, retail adventurers can search for the finest European fashion at Jimmy's, established in 1948. Whether you're looking for something to enjoy the waterside or a tasty meal out on the town, Westhampton has it.
Tips on the home buying process
With a better understanding of what the area around Westhampton, NY, real estate has to offer, you're ready to begin your search for a home. Before looking for properties, make sure to plan out your decision and work with an agent for a smoother buying process.
Get the timing right
Even when buying in a dream location like Westhampton, you need to be prepared when searching for properties in the area. Your Westhampton real estate agent will help you evaluate the current market and determine whether or not the market is moving in favor of buyers or sellers.
In this area, the median price of homes is nearly
$2 million
as of October 2022. Homes are spending longer on the market lately, with a median of 114 days in September compared to 54 in June. This may indicate that now is a great time to enter the buying market, as the competition for properties may be beginning to slow down slightly. Although properties in the area are still selling fast and for high prices, it may be best to take advantage of these trends if you're hoping to jump into the real estate scene. Additionally, consider seasonality, as moving in the winter may be more challenging than a summer move due to harsher weather.
Work with an expert local agent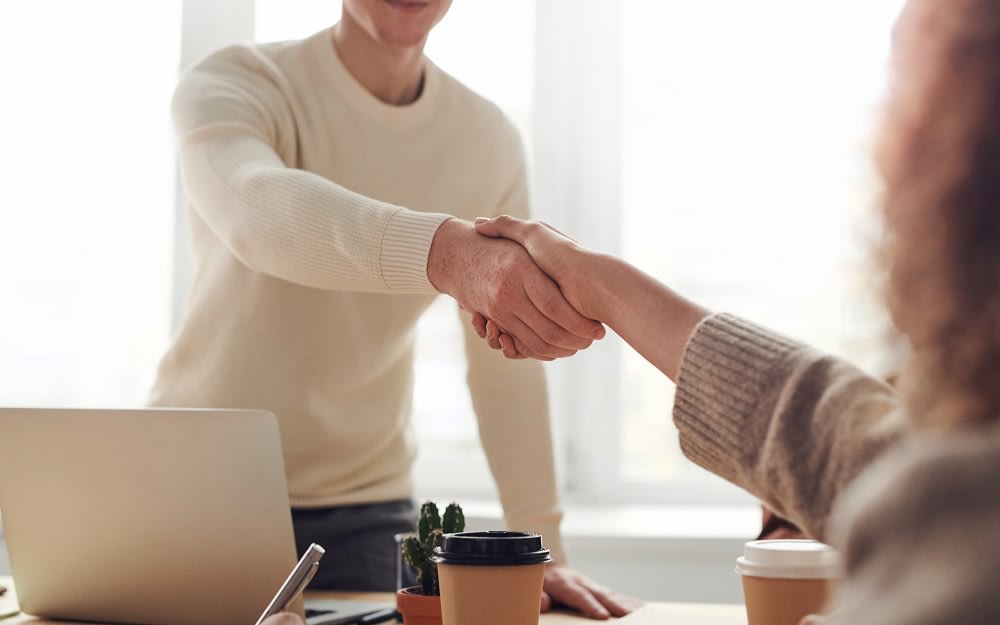 Photo courtesy of Pexels

To help you navigate the buying process, it's best to work with an experienced local real estate agent. You want someone on your side who is well-versed in the current and recent market trends to help you time your offer and price it competitively. They'll also have the inside scoop on the types of properties available in Westhampton, and they can guide you toward listings that most closely align with your needs, wants, and budget. They'll also advocate for you during negotiations with the seller, and they'll be with you as you work through the entire closing process.

When searching for an agent, make sure that their experience matches up with the types of service you need and that their communication style is compatible with your own. Working with an expert local agent ensures your best interests remain the focal point of the process while making the buying process much smoother overall.
Ready to search for Westhampton real estate?
If you're seeking luxury, look no further than Westhampton! This stunning part of New York is surrounded by incredible water views that offer families, retirees, and vacationers an idyllic destination to live and enjoy the great outdoors. When you're ready to start your search in this picturesque area, contact experienced local agent
Tammy Blau
to guide you through the process. Tammy is well-versed in the gorgeous properties of Westhampton and is ready to guide you toward your
perfect new home
. Reach out today!
*Header photo courtesy of Tammy Blau